THE QUICKEST AND
MOST AFFORDABLE
HEATING AVAILABLE
Heating system for whirlpools, swimming pools and hot tubs!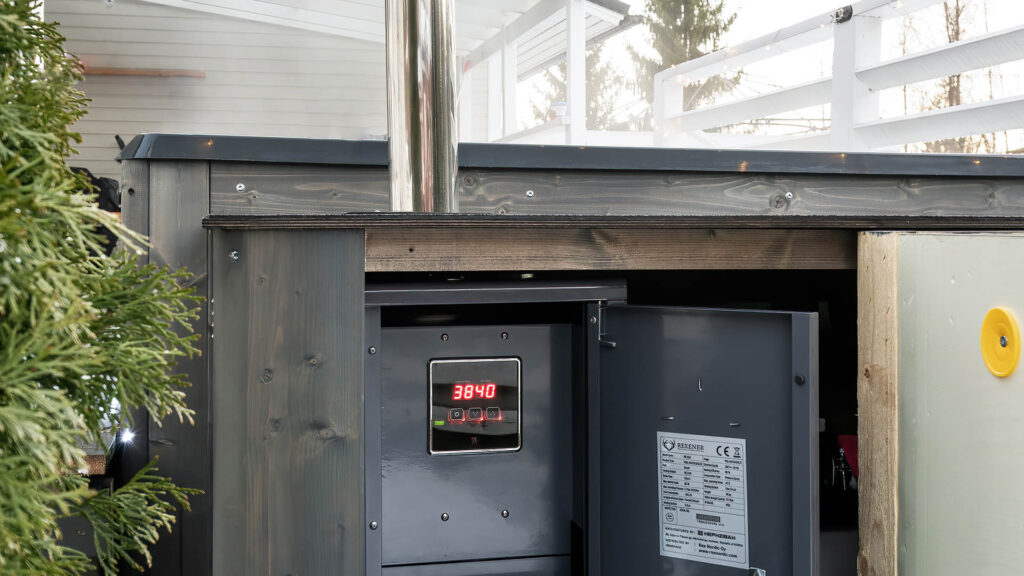 EXAMPLE
OF CONSUMPTION
Hot tub water volume: 1,500 L
Heating time from +7 °C to +38 °C approx. 2 h, including 1 hour water filling
Consumption = about 4 l biodiesel or diesel
Heating system for
hot tubs, swimming pools and whirlpools
Rexener Bioheater can be installed on a new or existing Spa, pool or hot tub water heating system. Rexener Bioheater can replace your high consumption electric heater or a traditional wood-heated hot tub heater. Water heating can begin before the pool is full of water. This makes the heating faster.
The installation / replacement is easy and you can choose the installation package of your needs.
You can use Rexener Bioheater with biodiesel, diesel or "red diesel". You can also use the Rexener Bioheater in a suburban area, as the heater will not cause visible smoke or smell that could disturb your neighbours. The high efficiency of Rexener Bioheater heater also means that the use of the heater does not cause much harmful exhaust emissions. In practice, the exhaust only emits carbon dioxide. The heater only needs about 80W of electrical power.
With Rexener Bioheater, you can keep the same water in your hot tub week after week by connecting a sand filter to the heater and using the appropriate pool chemicals. When the hot tub or pool is more convenient to use, the usage is more frequent. You can even get Rexener Bioheater from us with an installation service.
Rexener Bioheater also has the power to heat up a really large 50,000 liter swimming pool – all year round – even in Nordic countries! Rexener Bioheater is truly reliable and we give it a 3 year warranty.
Bioheater product packages
- based on your needs.

For you who already have a circulation water pump and installation supplies

For you who already have a circulation water pump. Great for swimming pools!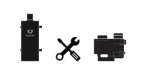 The perfect kit for replacing the wood stove



The perfect kit for replacing the wood stove with the filter package

Preinstalled in the larger wooden protective case


ENERGY SAVING KIT
TIME YOUR HEATING PERIODS WITH YOUR SMART PHONE
Extra savings; by running the heater every 6 hours, you save up to 2/3rd of the heating costs compared to continuous heating.
Let the water temperature get lower when you don't use your Spa/Pool/Hot Tub
Fast heating up to bathing temperatures again
Available as a spare part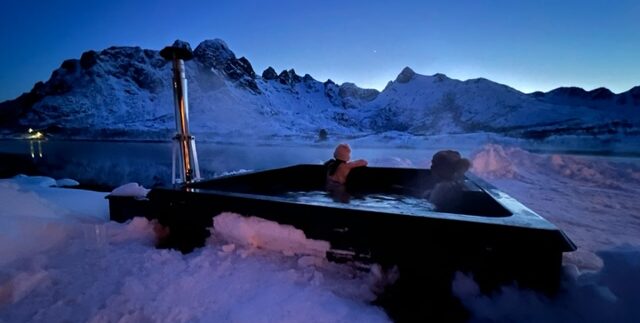 | WEIGHT | 43 kg |
| --- | --- |
| Dimensions | 38 × 58 × 86 cm |
| Power | 18,5 kW / h |
| Consumption | 2,0 L/h (Note: thanks to the thermostat, actual consumption is much lower) |
| Fuel | Biodiesel, diesel or fuel oil |
| Thermostat |  0-40ºC |
| Power consumption | 80W (230V, 50Hz) |
| Noise Level | 48 dB |
| Control | Digital touch panel |
| Tank | 30 L External tank |
| Water connection | 38 – 75 mm (38 mm Inner diameter) |
| Pipe dimensions | 100 cm without pipehat and 110 cm with pipehat. |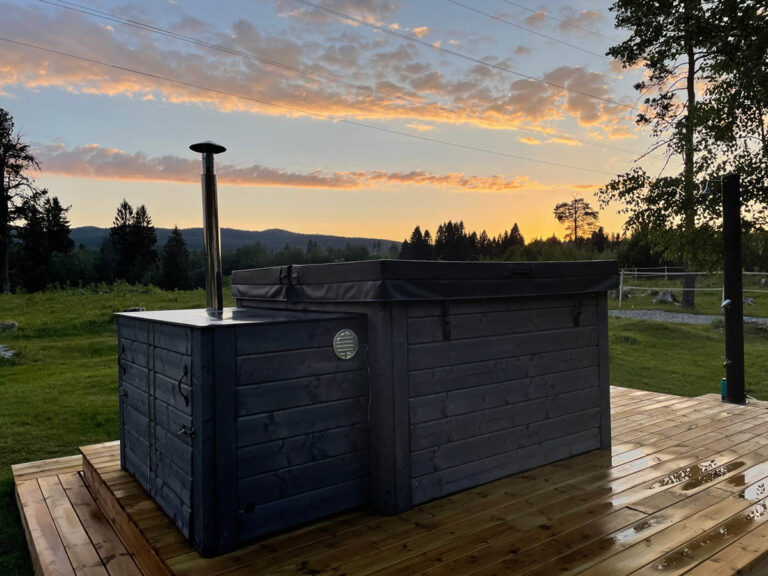 Trond, who works in Rex Nordic's sales team, placed a Rexener hot tub in his own yard and has been very pleased with it. It's a completely insane experience of how fast it is possible to heat such large amounts...
Read More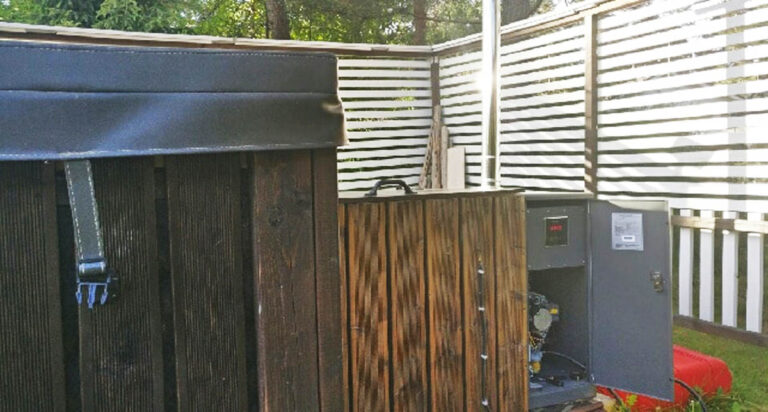 Our customer Stefan, who lives in Thisted, north-west in Denmark, is very pleased with his Rexener PR200 water heater. He has only had it in use with his outdoor hot tub for a couple of weeks when we talk to...
Read More